First of all, today is my 6-month Blogiversary!!!!! Yay!!!! I'm so excited, and I'll be posting more about this on Thursday. (Well technically my first post was on May 14, but the real first post was 6 months ago today.)
Anyway, today's Top Ten Tuesday topic is a Movie Freebie. Basically the only movies that I watch are Disney/Pixar movies, bookish movies, and the occasional plane movie. Therefore, I've decided to make this all about my top ten favorite Disney/Pixar movies! I haven't included anything with live acting in it, hence the absence of movies like Star Wars or Maleficent. Beware that there will probably be spoilers, although if you haven't watched these yet, I don't know what you're watching, but it's the wrong thing. Confession time: I cried in basically every single one. As always, these are in no particular order.
Mulan
I know these are in no particular order, but Mulan is probably my all-time favorite movie. Even when I was younger, I loved this movie because it has Chinese people in it! I didn't watch that many things with Chinese in it, so having a "princess" to identify with was special. Also, there are so many wonderful songs in this movie! Plus, Mushu makes everything better. I've heard that Disney is making a live action version of this, which makes me a bit nervous that they'll mess up the rep, but we'll see!
Finding Nemo
This was my very first movie. Like ever. Therefore, it has a very special place in my heart. Now, when I was younger I was no less of a scaredy cat than I am now, and the shark part really scared me. I'm pretty sure that I couldn't stop screaming and that most people in the theatre were upset with me. *Shrugs.* I also think that parts of the Darla scenes creeped me out, although she still kind of does. Of course, today I love this movie and can watch it the whole way through. I do love what they did in Finding Dory too, although Finding Nemo is more special to me.
Monsters Inc.
Again, I was a scaredy cat when I was younger, so the very beginning door scene used to scare me a lot and sometimes even make me cry. However, once we got past that part, I loved that movie and still do. In fact, one of my nicknames from my parents in Boolati. This is a play on the Filipino term for worm, because I was very squirmy and loved to wear onesies, as well as an incorporation of Boo, whom I love to this very day.
Zootopia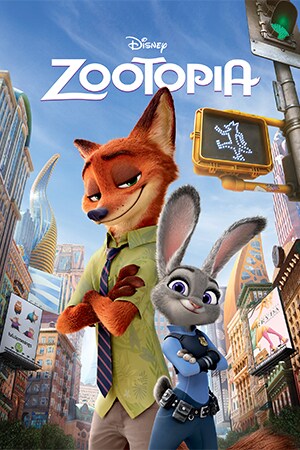 This movie. Guys this movie. It was amazing. The message of tolerance is more important now than ever, especially in light of recent events. The world-building and imagination were wonderful! I loved all the tiny details that were put into its creation. The characters Nick and Judy are so cute! I actually really ship them. Just saying. That one scene under the bridge made me cry.  Also, the part with the sloths was hilarious. I still laugh every time I watch it. I'm telling you, if you haven't, go now! It's on Netflix and just aaahhhh!!!!!
Tangled
When I first watched this movie, Frozen fanaticism was at all-time high. After watching this movie, I wasn't quite sure why. I honestly much prefer Tangled to Frozen. Maybe its because there was so much obsession with Frozen everywhere that I got tired of it. In any case, there are so many songs in this movie that I love. It's definitely one of the much funnier Disney movies out there because I feel like as a general rule Pixar tends to be funnier than Disney. I loved the whole cast of Tangled, and the frying pan part made me laugh so hard.
Big Hero 6
Big Hero 6 is soooo cute! Although, I will say that the beginning almost made me tear up, you know with the fire and everything. I loved how the team all had different strengths, but they all worked together like some big family. Baymax was honsetly my favorite character in this whole movie though. The part with the armor was hilarious, and his relationship with the cat was priceless. That final scene, the one in hyperspace, made me cry so much.
Cars 2
I'm the only one in my family who prefers Cars 2 over Cars 1. I mean honestly though, what is there not to like about Cars 2? International travel and spies? This movie was so cool and had so much action in it. I loved seeing all the different global cultures twisted to fit in with an automobile world. One of my favorite scenes was the one in Japan before the big race where Tow Mater gets into all kinds of trouble. I liked how this movie explored the friendship between Mater and Lightning McQueen because it stressed how it can be easy to forget friends once you "make it."
The Little Mermaid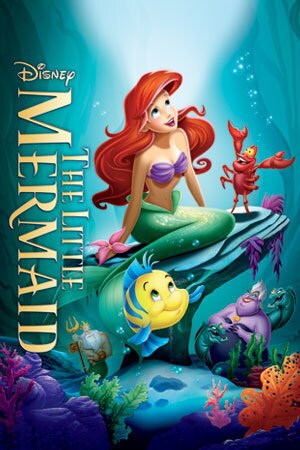 I debated for a very long time whether to put this movie or Snow White up. In the end, I decided to do The Little Mermaid because even though I prefer Snow White over Ariel, I like the songs in The Little Mermaid better. I mean, how could I pass up "Under the Sea" and "Poor Unfortunate Souls" and "Kiss the Girl" and "Part of Your World"!?!?!? (I know the punctuation is in the wrong place but it felt weird putting it inside the quotation marks.) Also, I was obsessed with Flounder as a kid. Finally, is it just me or are there rumors of a live-action The Little Mermaid?
The Lion King
The Lion King has one of the best villains ever, in my opinion: Scar. I love him and his hyenas, although I will say that I wasn't extraordinarily sad to see him go. The iconic "Hakuna Matata," "Circle of Life," and "I Just Can't Wait to Be King" songs are some of my favorites. However, there are also just so many emotional moments in this movie, so it feels like one rollercoaster of a ride. P.S. The Broadway Musical of The Lion King is equally amazing. I've only had the privilege to watch it once when I was younger but I still remember it to this day.
Beauty and the Beast
Even when I was younger, Belle was my favorite princess besides Mulan. I loved how into books she was, which for me was a huge deal, especially given the amount I read. I also appreciate that she is more active than some of the other princesses. Also, the songs in Beauty and the Beast are simply classics. Finally, is anyone else super excited for the live action Beauty and the Beast? I mean, when they first announced it, before even having seen any photos, I was all for it because of Emma Watson. Having now seen trailers and photos, I can officially say that I am more excited than ever!!!
What are your favorite Disney movies? Have you watched all of these? Now excuse me while I go rewatch Mulan and/or listen to more Disney music.