I've been blogging for a little over a month, but I've only been posting reviews. So, shoutout to everyone on my TGTRAT Chitter Chat! These guys encouraged me to participate in my first Top Ten Tuesday hosted by the ladies at http://www.brokeandbookish.com/! Today's topic is Top Ten Favorite 2016 Releases so far! I've actually only read 11, so here they are in no particular order:
Lady Midnight by Cassandra Clare
I just read The Mortal Instruments series for the first time in the fall of 2015, but when I became obsessed, I became obsessed super quickly! Thus, I found myself lining up with everyone else in anticipation on March 8 for Lady Midnight! It was my first author signing and I don't regret it being my "debut" at all! I have so many entertaining stories from it, but perhaps another time.
A Court of Mist and Fury by Sarah J. Maas
I only caught on to the Maas hype a few weeks ago, but I breezed through the whole Throne of Glass series in about three days, and then ACOTAR in another two. I pushed ACOMAF to the top of my TBR list for a book club, and I killed my soul in the process. You can read my full review for more of my feels, but let me just say that I was in so much pain that I immediately reread it and split my heart in two yet again. I'm still recovering weeks later.
The Hidden Oracle by Rick Riordan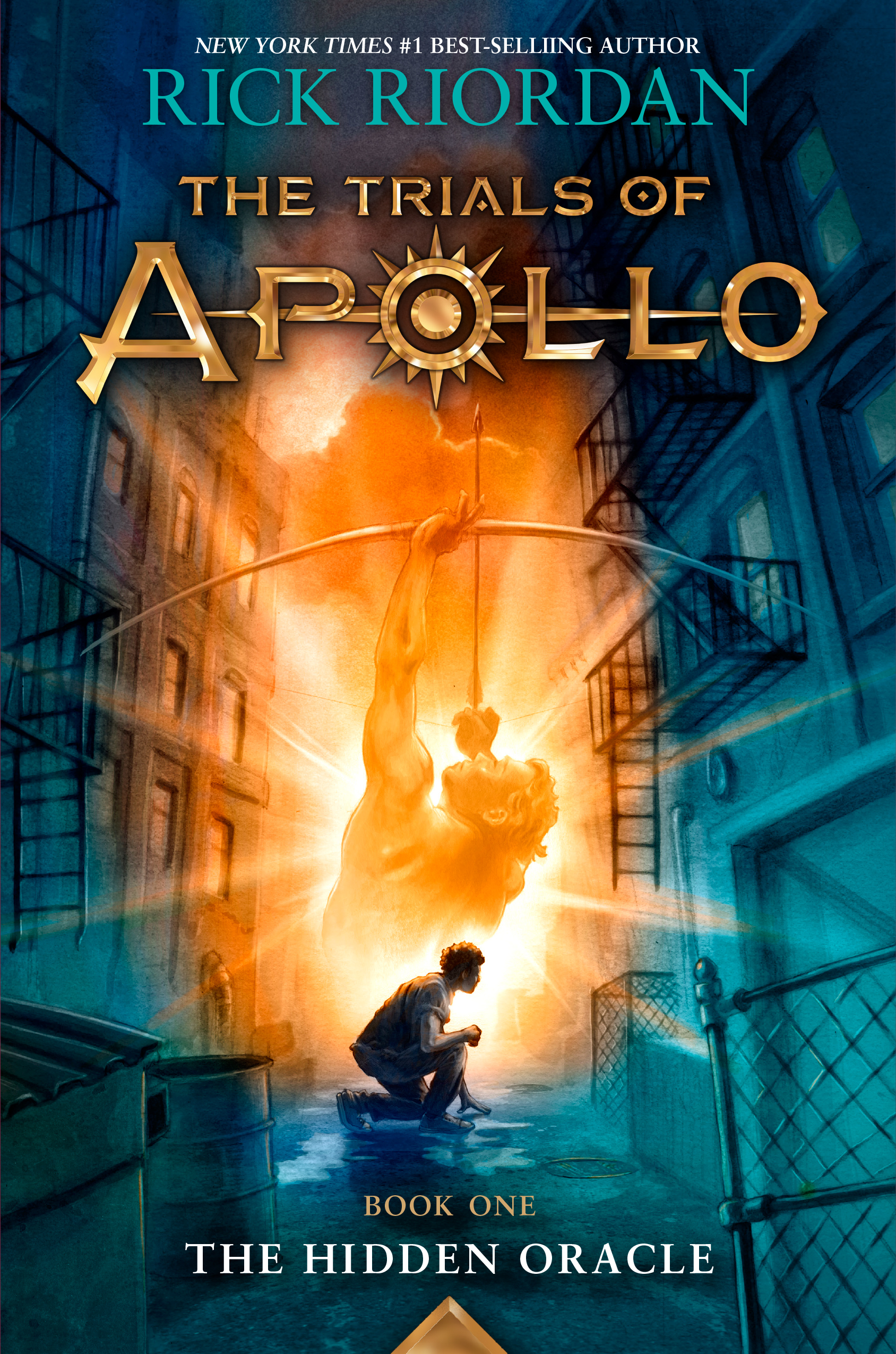 This was one of my most anticipated reads because I'm a pretty hardcore Riordan fan. I've read all of his mythology books, and I've been following them and rereading them for years now! There were a lot of loose ends in The Blood of Olympus, and so many of them got answered in The Hidden Oracle. One of my top OTPs sailed, and I'm pretty sure the whole school heard me squeal when I read the sentence that made them canon. One problem though: I need to see Grover ASAP! I miss him so much.
Stars Above by Marissa Meyer
The Lunar Chronicles is one of my favorite series, so this anthology of prequels and epilogues made me feel really happy. I loved seeing what the characters were like before they came into the main narrative as well as what their happy endings looked like now that one part of their epic journey is over. Especially the last story; it was so cute! I do need a canon Kaider wedding ASAP though…
The Crown by Kiera Cass
I've been with the Selection series almost since the beginning. I've waited year after year for the next book, buying the ebook the day it was released just so that I could get my hands on it right away. This book was bittersweet because it meant saying goodbye to this incredible journey. This might be why I felt the book was a bit rushed, but I still loved it nonetheless!
The Rose and the Dagger by Renee Ahdieh
Again, I'm pretty late to this duology, but I was able to read The Wrath and the Dawn as well as The Rose and the Dagger one after another. You've heard me gush about the two a lot in my formal reviews, but they are just so amazing!!! Again, I was able to read The Rose and the Dagger in two hours: make of that what you will.
The Crown's Game by Evelyn Skye
I picked up this book because Brittany from @brittanysbookrambles was holding this whole readathon for it and I was super intrigued. It was my first debut book of the year, and I definitely can't wait for the sequel. Plus, it doesn't hurt that Evelyn Skye is super sweet!
The Problem with Forever by J
ennifer L. Armentrout
This is the first book I read purely because of the book community hype. And let me tell you, that hype is there for a reason! This was an incredibly touching book dealing with so many important topics, and it really touched me. It was the perfect book to combat my reading slump! (P.S. Look out for my review later on this month.)
The Siren by Kiera Cass
This book is an interesting case. Like I said, I'm a diehard Kiera Cass fan, so I picked up this book way back in like 2012. This was back when it was self-published in 2009. Earlier this year, Kiera rewrote the book and republished it! I actually preferred the storyline of the first version, but the new version has much tighter writing and is still amazing! I also love the new cover because it matches the aesthetic of the Selection series and immediately makes me think, "Oh! Kiera Cass!"
Rebel of the Sands by Alwyn Hamilton
I actually just finished this book literally hours ago! Again, this was a book club read that I pushed to the top of my list, but i have no regrets! I loved the setting as it is unusual for my type of books, and the writing was really exciting! My prediction about a certain character was pretty off though. The sequel was just announced, and it looks just as promising, so I'm also super hyped for that.
Mission Hurricane by Jenny Goebel (Guilty Pleasure Bonus)
Last year, it came to my attention that I had never read the 39 Clues series, so what did I do? I binge read them. That's right! All 23 of them in one go. It took me about five days, but I did it. I know they're intended for pretty young readers, but I just love all the action. I still keep up with these books because I need to know what happens to the Cahills that I love, and the books only take me about an hour to read, so…
Again, I haven't read that many 2016 releases yet, although I'm definitely planning to. My goal this summer is to read a lot of hyped books that I for some reason never started, so hopefully this list will get much longer soon. I've been lucky enough to love almost all the books I've this year though! What have been some of your favorite 2016 releases so far?